Leading Business Location
Multi-purpose Space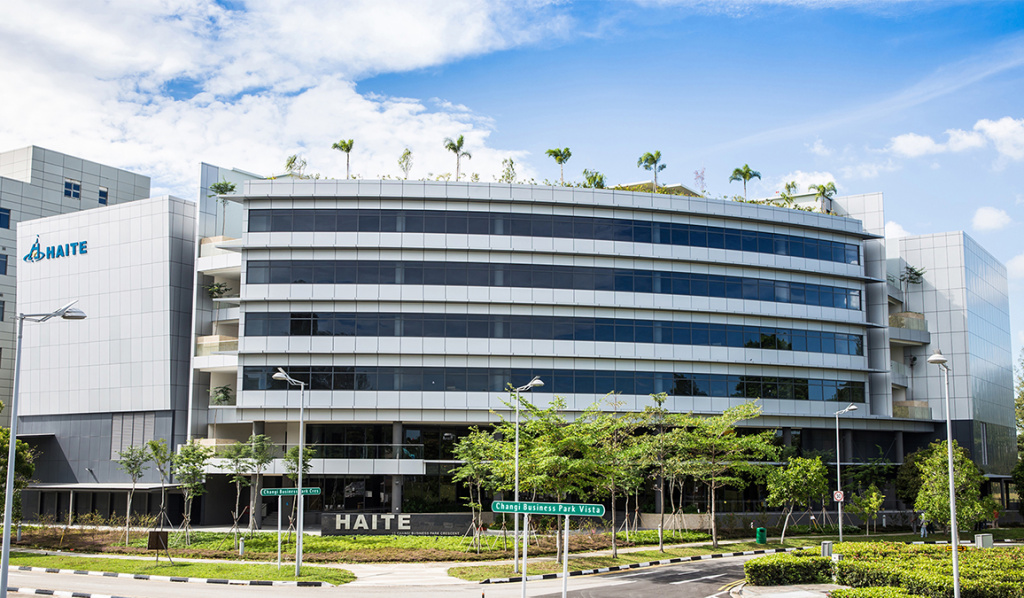 The HAITE Building is located in Changi Business Park. We are one of the leading business locations for companies in the R&D and high-technology space. The HAITE Building house the largest independent aviation training centre in Singapore, spanning up to 6 storeys with hosting state-of-the-art training equipment and programs. The complex is strategically located near Changi Airport and is just a 15-minutes walk from the Expo and Upper Changi MRT station.
Amenities
The building has a futuristic facade, Gym with shower facilities and a passenger drop-off point with 79 parking lots. There are varieties of food Choices available nearby, including a local delights cafe with a seating capacity of 40 persons in the HAITE Building.
Types of Facilities
Whether you are hosting corporate training or setting up a new office in Singapore, Haite Building offers a variety of availability with a creative and modular approach that will suit your needs.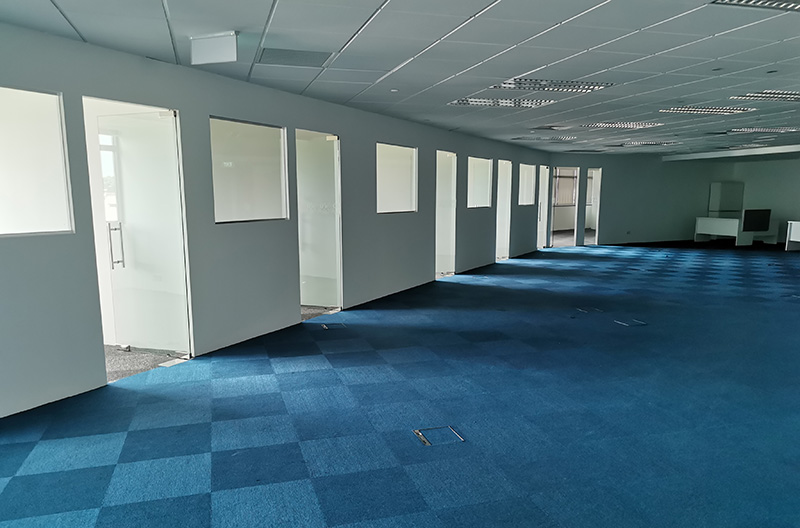 Unit Space / Office Space
Level 1  
Level 4   <3000 sqft
Level 5   >3000 sqft
Level 6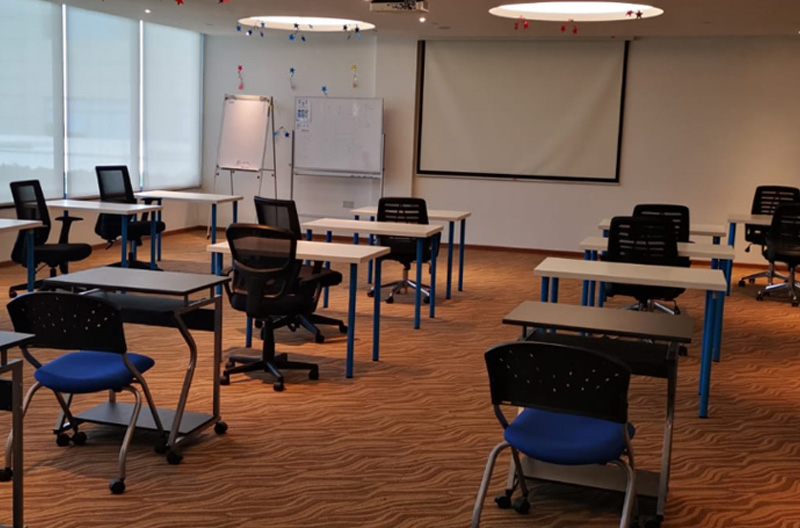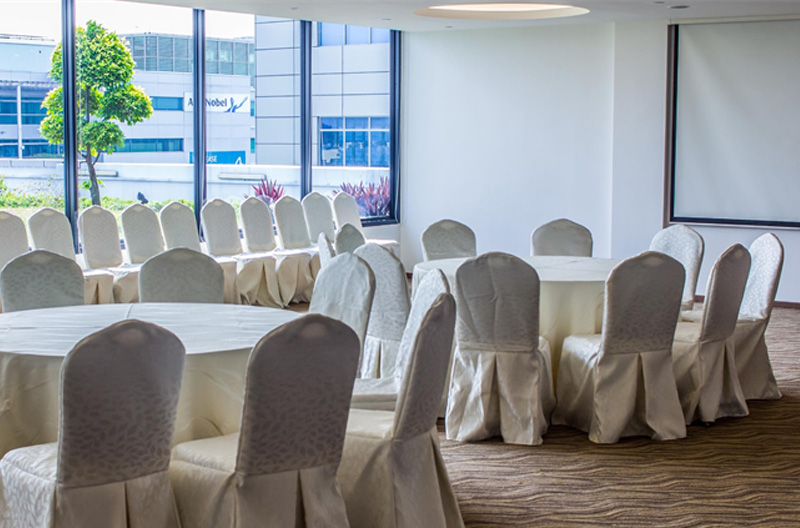 Cafe
Meeting Room
Board Room
Function Room
Roof Garden
Recreation Room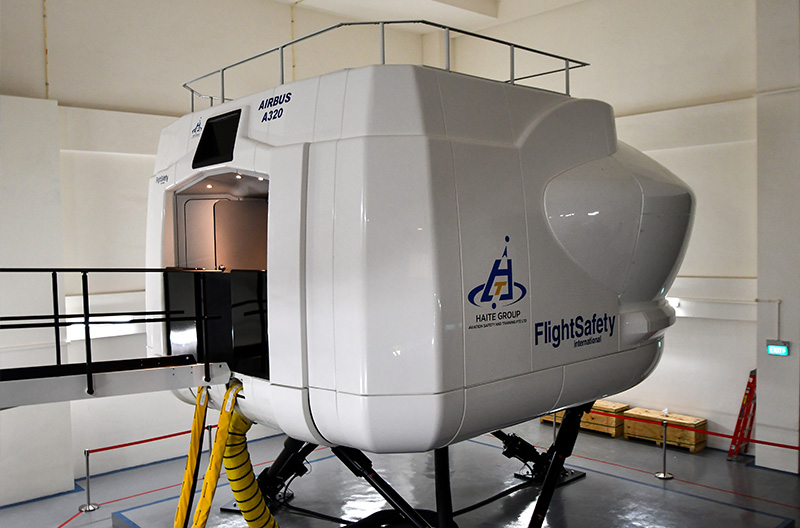 Full Flight Simulator
Fix Based Simulator