Commercial Pilot Training Services
We are an Approved Training Organisation (ATO) by the Civil Aviation Authority of Singapore (CAAS). Our primary role is to provide synthetic flight training courses for commercial airlines and pilots.
Hello and welcome to Haite Singapore. Our training centre is committed to providing high standard of synthetic flight training in a conducive learning environment.
Reputed and Certified Aviation Training Provider
Our strength is our ability to provide high standard of training at affordable costs and close monitoring of training progress to achieve a successful outcome.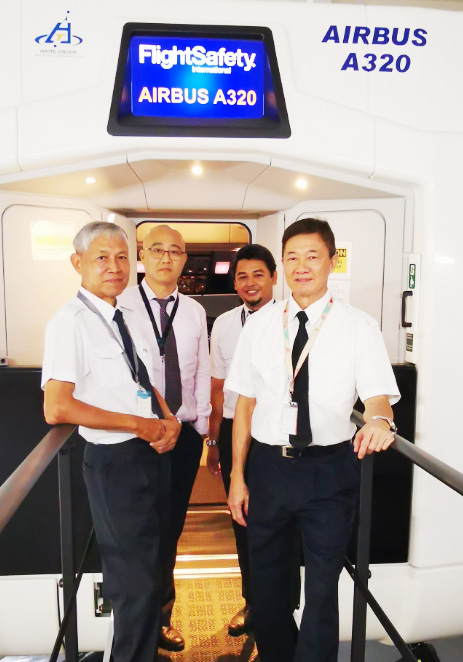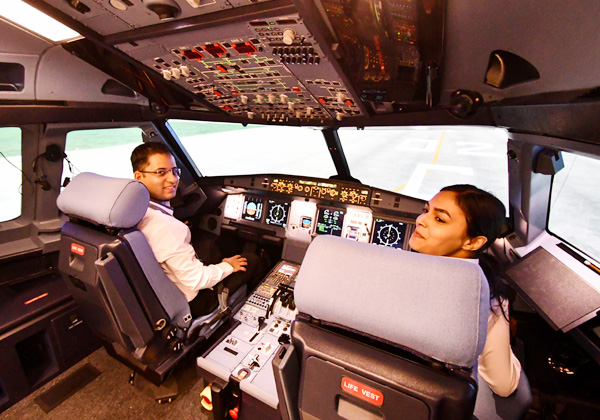 Special Price USD 6,003.33* (before GST)
New promotional price valid ONLY for training done before 20th Dec 22
The Reactivation Training Program is a training requirement for pilots wishing to re-qualify for the type rating endorsed in their pilot license. HAITE AST offers a Reactivation pilot training course that meets all CAAS requirements.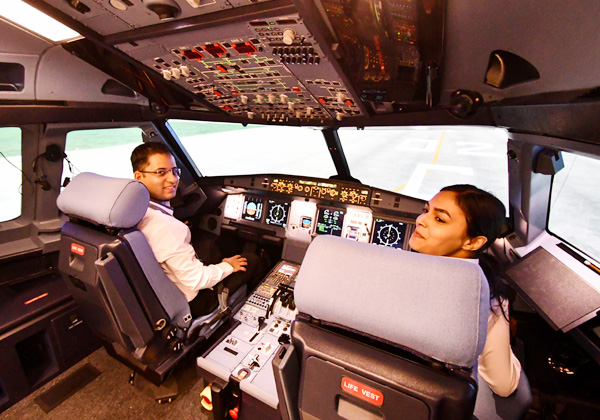 This course is based on the Airbus Flight Crew Transition Programme. It is a systematic approach to instruction starting with ground school followed by practical training on our state-of-art full flight simulators.
At the end of the training, you will be able to carry out the required flight crew tasks safely and efficiently in accordance with the training objectives.
Jet Orientation Course/Multi-crew Cooperation
This programme includes Jet Familiarisation and Multi-crew Cooperation for candidates who have no previous jet experience on multi-crew aeroplane.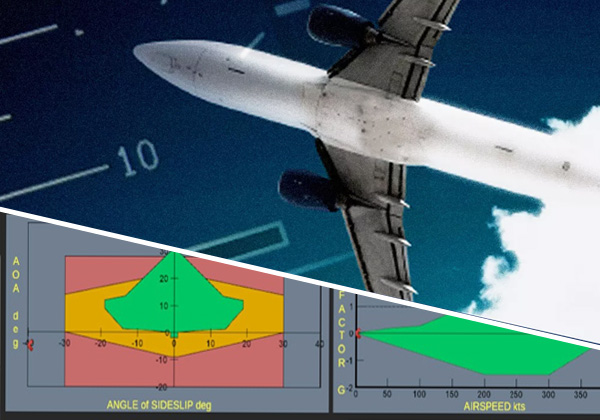 Airplane Upset Prevention and Recovery Training (UPRT)
Our UPRT programme is based on OEM and ICAO recommendations. Our simulator has state-of-the art features that have been approved by the State authority to ensure training is conducted within the validated flight envelop, and feedback feature to provide realistic debrief.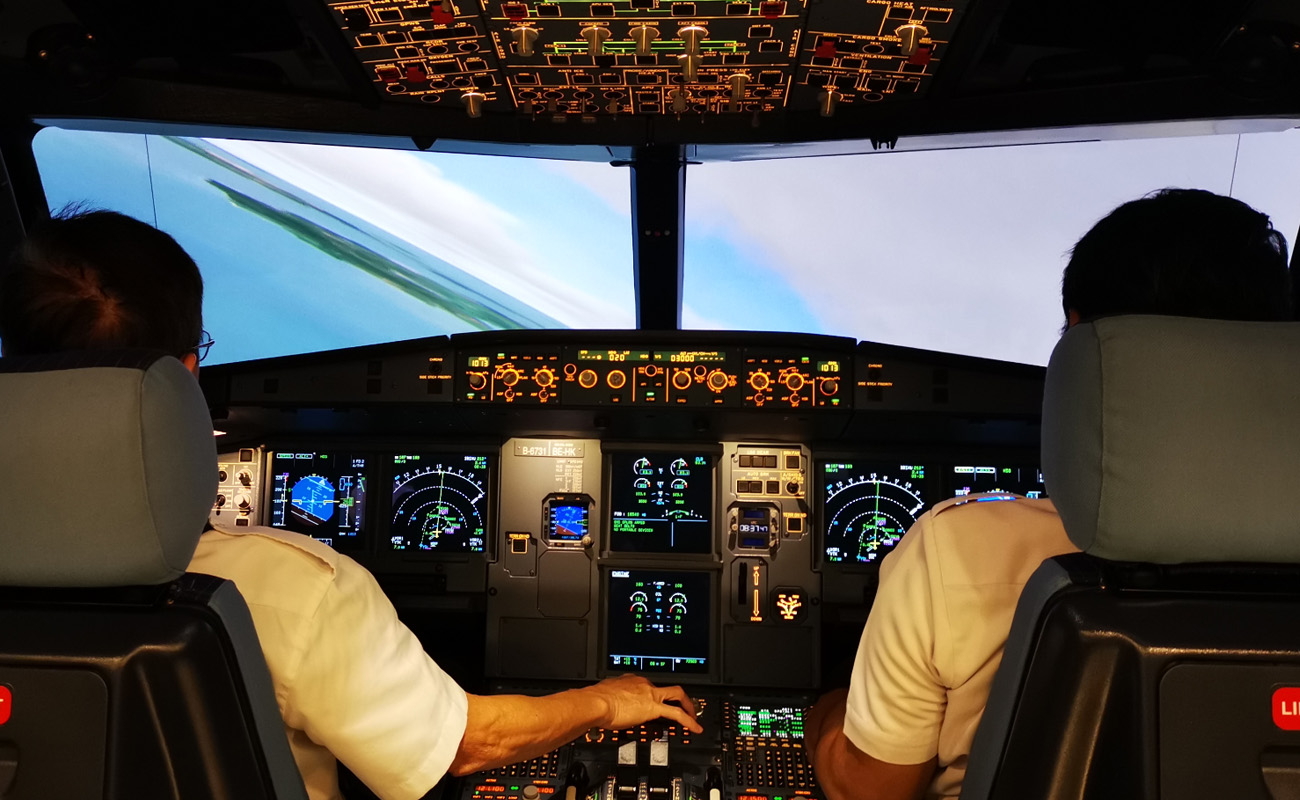 Recurrent / Refresher Programme
For our airline customers, we can conduct recurrent training for your pilots. You will provide us the training profiles, and we will ensure that training be carried out in accordance with your airline's policy and procedures. We will also ensure that your expectation of training standards is met.
We can organise and plan customised programmes to meet your specific requirements, such as, command upgrade training, recency/refresher/CCQ training, etc. We will work with you in planning the programmes, have it validated before starting the training. And we will ensure that the required standards are achieved.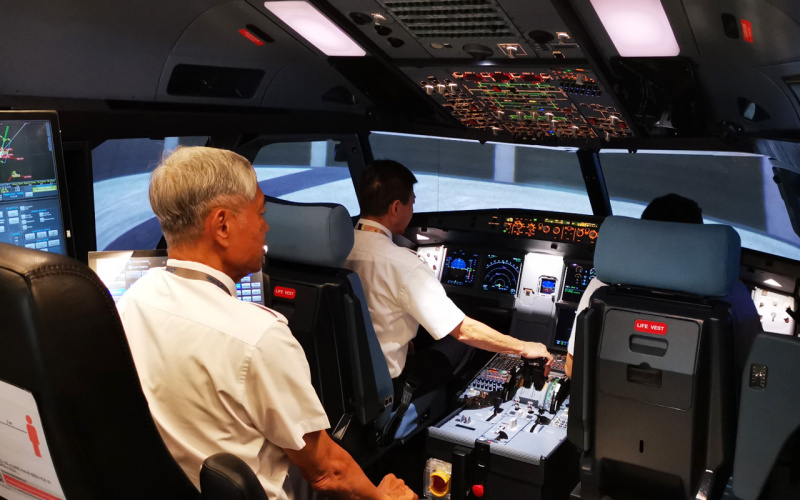 Qualified Synthetic Flight Instructors (SFI)
All our synthetic flight instructors (SFI) are former airline captains from established airlines. Some of them were instructor pilots and examiners while serving in the airline. They are dedicated and will guide you throughout the training duration.
Dry Lease of Full Flight Simulators
Our simulators are available for dry lease if you wish to conduct training for your pilots using own instructors. Advance notice would be preferred to work out simulator utilisation schedule.